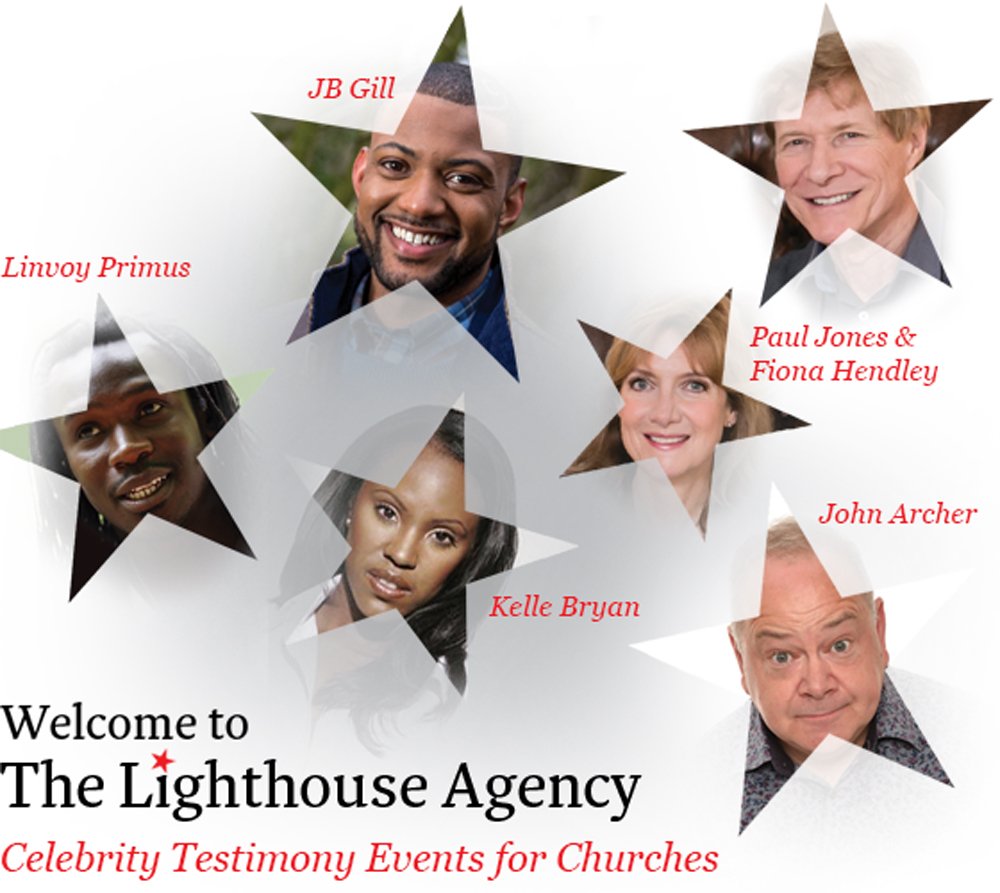 The Lighthouse Agency acts as a facilitator for Churches planning to organize special events within their Church calendar. We represent a number of well known entertainers and sports men and women who are willing to share in their Christian faith and to lead or take part in:
Breakfasts
Alpha Evenings
Conferences
Church Outreach
Evangelistic Events
Dinners
We cater for all ages – children, family, teenagers, senior citizens, Men's or Ladies only events – whatever you need – we try to provide.
---
The Lighthouse Agency is run by Dave Bemment, who has nearly 35 years experience in facilitating Celebrity Testimony evenings. Dave's previous activities included involvement with Manna Music (Helen Shapiro's ministry) and Connections Personal Management Ltd, and in 1996 set up The Lighthouse Agency. Dave is always available to advise and assist in putting together your Special Event.